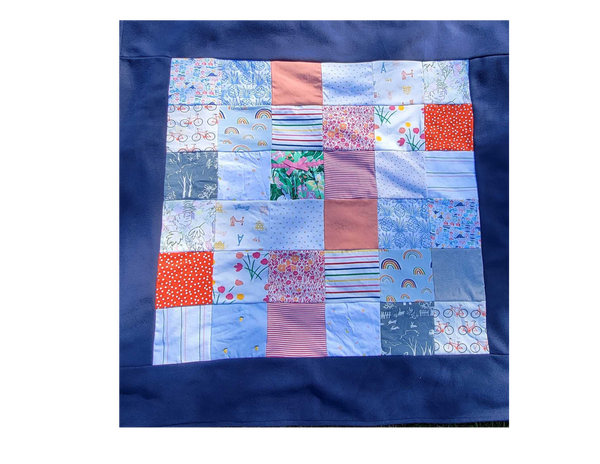 Throw Baby Blanket Made with Your Shirts by Project Repat
Final Dimensions are 48inches x48 inches. We can use 36 sides. Each baby item has 2 sides. We will send prep and shipping info in order confirmation. The best option for this are clothes 12Months-3T. Many 6 Month+ items work as well. Please do not send newborn or onesies with zippers.
We can use jersey, cotton, tech, sweatshirts, flannel material.
See What Else We Have!!!!!