Where are Project Repat T-Shirt Quilts Made?
Your blanket was carefully crafted by designers, cutters, and sewers earning a fair and living wage in the United States.
OPPORTUNITY THREADS in MORGANTON, NC
Worker owned cut & sew company.
]With a great working environment and top quality workmanship, Opportunity Threads has "repat-riated" some textile jobs back to the United States. Each worker at Opportunity Threads is part of a collaborative working model, where each employee adds input to the production process and has the opportunity to earn an ownership stake in the company.
SOCIAL & ENVIRONMENTAL IMPACT
How much good can a t-shirt quilt do?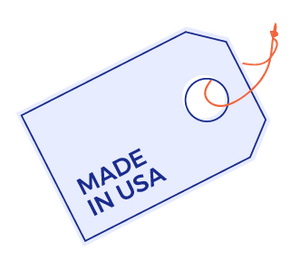 IN 1980...
Did you know that in 1980 almost all of our t-shirts were made in the United States?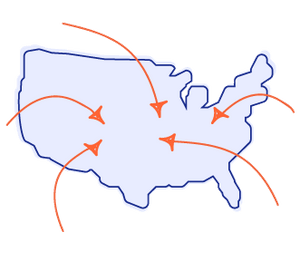 REPAT-RIOT
Repatriate means to return to the country of origin. Thousands of textile jobs have gone overseas and Project Repat is helping to bring them back to the United States.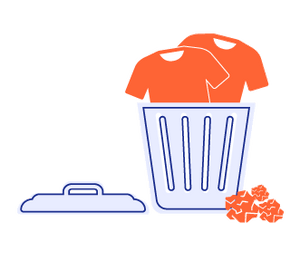 THAT'S GARBAGE
5% of trash on Earth is used textiles. The average American trashes 65 pounds of clothing per year. We're keeping t-shirts out of landfills and upcycling them into something new! 
Then and Now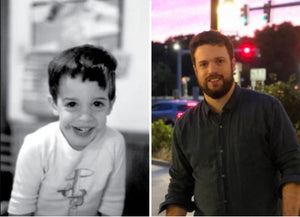 NATHAN ROTHSTEIN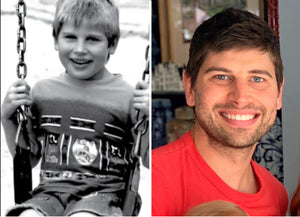 ROSS LOHR
(aka what the heck does "Repat" mean?)
The Project Repat story starts in Nairobi, Kenya, where Project Repat co-founder Ross Lohr was doing non-profit education work. After sitting in traffic for 2 hours, he discovered the cause of the jam: an overturned fruit and vegetable rickshaw pushed by a Kenyan man wearing a t-shirt that said "I Danced My Ass Off at Josh's Bar Mitzvah;"
Amazed by all the incredible t-shirts that get sold off and sent overseas by non-profit and for-profit companies in America, we began working with Kenyan artisans to design new products out of castaway t-shirts, including bags, scarves, and re-fabricated t-shirts. Those products were "repatriated" (or returned to the country of origin) back to the United States and sold to raise money for non-profits working in East Africa.
When trying to sell our upcycled products at markets in Boston, we quickly discovered the difference between a "good idea" and a real business: while potential customers liked the idea of a repatriated upcycled t-shirt bag, they didn't like it enough to actually buy it. What customers did ask for, time and time again, was an affordable t-shirt quilt.
We had heard enough: instead of shipping goods all around the country, why not create fair wage jobs in the United States and create a product that has a lot of meaning for customers? As they say, the rest is history. Rather than 'repatriating' t-shirts back to the United States, Project Repat creates a high quality, affordable t-shirt quilt with minimal carbon impact that 'repatriates' textile job back to the United States.