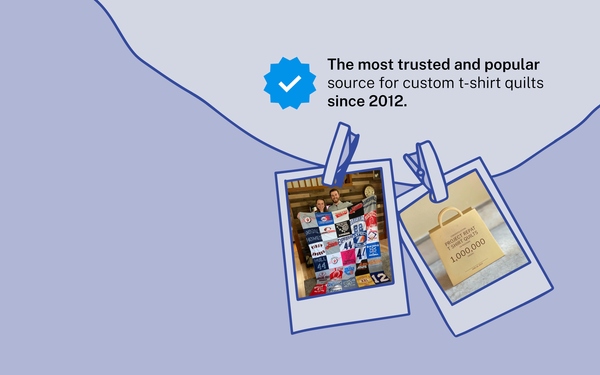 Project Repat T-Shirt Quilts
Over a million t-shirt quilts made since 2012.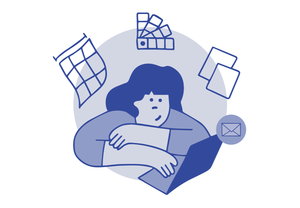 Step 1
Once you pick out your quilt size and order, you will be emailed a link to make any changes to the order or add any upgrades- like embroidery or photo panels.
Get Started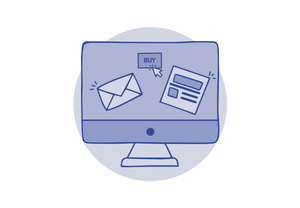 Step 2
You will get a link to buy a shipping label that pays for shipping both ways. It also helps us track the thousands of orders that arrive each week at a factory. We have perfected the quilt-making process!
Get started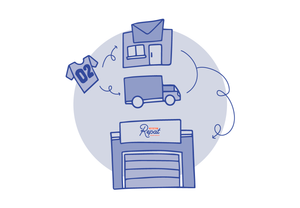 Step 3
You can drop off your shirts at a post office, or schedule a pick-up. And then you will get an email when the shirts arrive at the factory. Look for an email when it ships too!
Get started